The hull was built by Kingston Aluminum Yachts to a Robert Dufour design and finished by the owners.

A Yacht of the same design, the "JJ Bernier" transited the Northwest passage.

A scale model of Perce Neige was built by M. Guy Barrette of Chicoutimi, Quebec and was exhibited at various shows.
Perce Neige is currently owned by Jeffrey and Diane Laws and has been sailed out of Mimico Cruising Club in Toronto, for the past eight years. She is docked directly South of the MCC lighthouse, which adds to the character of the club.

Perce Neige was originally sailed to the Bahamas by the previous owners and a trip by Diane and Jeffrey was always planned. Now that the modifications, improvement and additions are completed it is time to once again pierce the Canadian snow and retrace the path south to Florida, the Bahamas and perhaps further in the Caribbean.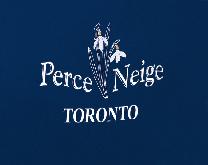 Home
Log

top
Last Updated October 14, 2001 &copy 2001 site designed by Andree Pittis